Performance Shift is a corporate training and consulting business focused on helping leaders and teams reach their full potential. The Performance Shift team of experts offer a full suite of training, consulting and coaching solutions to help clients shift to the next level of performance. Experienced facilitators, designers, coaches and consultants are all part of the team enabling Performance Shift to work with clients of all sizes and needs.
With over 30 years of experience leading business teams and high level sporting teams, Kirk Peterson, Managing Director of Performance Shift, has a deep understanding of what it takes to build, lead and support high performance teams.
Through his work with blue-chip clients such as Woolworths and the Commonwealth Bank, he has proven that Performance Shift's tools cultivate engagement, team cohesion, innovative thinking, trust and importantly, self-discipline among leaders and team members, ultimately producing better sustainable results.
A strategic blend of art and science underpins the Performance Shift programs. Using assessments and proprietary diagnostics such as The S.H.I.F.T. Assessment diagnostic tool, clients gain a data based insight into their leaders and teams, giving them the ability to objectively assess its needs.
To inspire people to take the journey of fulfilling their untapped potential for themselves and their team.
Using diagnostic tools we eliminate speculation and gain critical insight into development opportunities to tailor individual and team training programs focused on creating clarity, discipline and consistent behaviours for sustainable high performance.
We are a corporate training and consulting business specialising in people management and the development of high performing individuals and teams
SUCCESSFUL ORGANISATIONS START WITH SUCCESSFUL INDIVIDUALS.
The success of any organisation rests on maximising the strengths of individuals and ensuring they remain focused on continual improvement.
By getting the most out of each individual, businesses are better equipped to create high performing teams who are able to tackle challenges and be agile in the face of ambiguity and change.
With self-management or leadership at the core of our philosophy, Performance Shift's programs are based on our proprietary model;
KOMO² (Know Oneself, Manage Oneself – Know Others, Manage Others)
It is only when we know and manage ourselves that we can effectively know and manage others and lead a team to high performance.
The KOMO² model is the backbone of our flagship program, Leadership Through Self Management, but the philosophy behind it underpins all of the programs we offer.
Leaders struggling with change and ambiguity, high potential leadership growth, team disengagement and capability gaps are just some of the trending issues that Performance Shift programs can help you address.
A selection of our most popular programs can be found below, all based on the foundations of our flagship program, Leadership through Self-Management.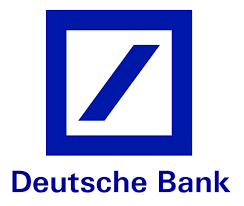 Subscribe
Complete the form below to subscribe to our monthly quotes and blogs.